Welcome to the Phillips Flurry, a 5 & 10k snowshoe race/run/walk held every year here in Phillips, WI!  The 2014 Phillips Flurry will be held on Saturday, January 25, 2014.  Mark your calendar!
The 3rd annual Phillips Flurry was a great race!  We received some much needed snow right before the race and attendance was good.  Results can be found here and photos are here.
While your in town, check out the Phillips Winter Fest!
Snowshoe Magazine feature article from the 2013 race:  http://www.snowshoemag.com/2013/02/05/quednow-chaudoir-cool-qualifier-competition-at-chilly-phillips-flurry/
Feature article from the 2012 race:  http://www.snowshoemag.com/2012/02/07/jake-rhyner-takes-phillips-flurry-by-storm-in-snowshoe-nationals-qualifying/
Feature article from 2011 race:   http://www.snowshoemag.com/2011/01/25/frigid-phillips-flurry-a-phenomenal-first/
 Title Sponsor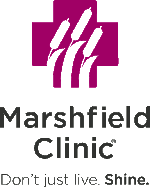 ---
Major Sponsors